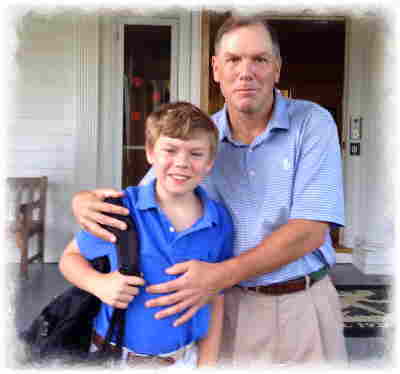 Bill Peattie graduated Amherst College in 1982 and graduated Columbia Business School in 1996. He has been managing money on a discretionary basis since 2000, and opened Peattie Capital Management in 2007.
Bill's corporate career began in 1983 at Credit Suisse First Boston in corporate finance, doing financings and performing advisory work in the Utility and Telecommunications sectors. He spent the next eight years on the Commercial Paper Trading Desk.
In 1996 he joined Montgomery Securities / Banc of America Securities in the Private Client Services Department advising high net worth individuals on their personal assets.
In 2002, he joined SF Sentry Securities, a family-centric investment advisor and broker/dealer.
Subsequently Bill founded Peattie Capital Management, LLC, when he returned to the east coast in 2007.
A long time golfer, in 1985, he was a founder of the Quigg Cup, a biennial golf match played in the British Isles by a team of US amateurs against a team of British amateurs. The Quigg Cup celebrated its 27th anniversary in 2012.
Bill lives in Darien, Connecticut, and his current athletic interests are teaching his son to play baseball and rooting for the San Francisco Giants.